Who is a disciple?
Everyone who has experienced salvation (i.e. deliverance from sin and its consequences) through faith in Jesus Christ begins a lifetime transformational journey of becoming like Christ.
A disciple is therefore a dedicated and committed follower of Jesus Christ, who is intentional about becoming like his or her master, Jesus Christ.
What is discipleship?
Discipleship is a lifetime apprenticeship of walking in obedience, and in the power and authority that Jesus has vested in the life of every believer.
This program will therefore help you in your journey to discover your identity in Christ, understand the wiles of our common adversary – Satan, and know how to walk in the power and authority vested in every believer to live a victorious life and make a difference in this world.
Three main modules are studied:
These are:
Christian Identity – The Disciple (Know Yourself)

The Christian's Adversary – (Know Your Enemy)

Christian Weapons of Engagement (The Weapons of our Warfare)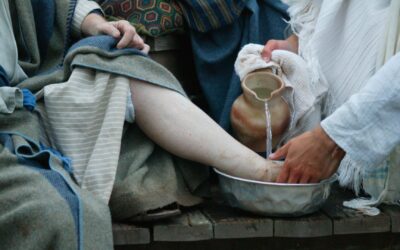 By Johnson Ogbebor, A teacher in the School of Disciples, RCCG Ireland. A disciple of Jesus Christ is first and foremost an apprentice undergoing a training. John 14:12. The trainer is the greatest teacher Himself our Lord Jesus. Matthew 11:28-30. A disciple of Jesus...